Deal of the Day Deal of the Day! Forrest 10"x40T Custom WW II #1 Grind for SQUARE (Flat Bottom) CUT, Box Joints THICK KERF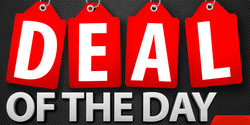 Take advantage of these daily specials!
The Forrest Custom Woodworker II provides a completely flat bottom cut for box and finger joints. Produces 1/8" kerf grooves.
THREE $5.00 OFF Sharpening Coupons included with purchase of this item.