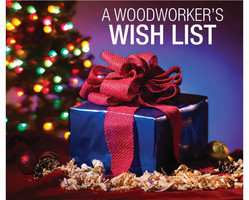 Gifts for the Discriminating Craftsman!
These are made with a rigid stainless steel frame and then the steel foundation is coated with high density 100% polycarbonate. The result: one tough splitter. Micro Jig designed the MJ Splitter™ SteelPro to withstand the severe table saw use of a professional woodworking shop. Whether you're working with heavy panels or dense solid wood, the SteelPro will give you the strength to cut them with confidence and, most important, safety. The kerf range for thick kerf is 0.118 - 0.145".
The MJ Splitter SteelPro is the toughest splitter ever. Great to use with Leecraft Zero-Clearance inserts. Watch this video describing installation on phenolic inserts:
Three $5.00 OFF Sharpening Coupons Included with purchase.