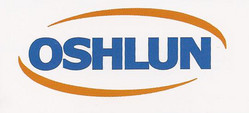 We are pleased to announce the addition of Oshlun saw blades to our website!
Professionally designed, with you in mind. Whether you're a professional or hobbyist, these industrial quality products will help you get the project done right at an affordable price. Oshlun circular saw blades feature a fully hardened, surface ground, and hand tensioned steel alloy plate, as well as application specific carbide grades to ensure a long cutting life.
Oshlun provides the best quality to cost ratio in the industry, often saving you a substantial amount of time and money when compared to other competitors.