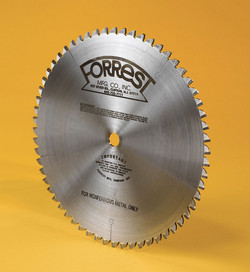 Excellent results on table, radial, or chop saws.
Precise burr-free cutting
Tooth counts for light and heavy wall tubes, extrusions and plates
Always use oil or wax lubricant when cutting.
Use 60 teeth to cut metal 1/4" to 3/4" thick
Use 80 teeth or more to cut metal 3/16" thick or less
Clamp the workpiece to prevent kickback
Please call or email for availability. Not all sizes in stock.