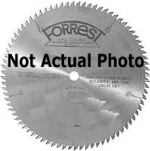 Does your application require a non-standard bore? No problem!
Add one of the following boring charge items to your shopping cart, and let us know the details when you place your order.
Not sure what you need? Please
contact us
and one of our experts will be happy to help!
Please note, blades with custom bores are not returnable.
Dia.
Bore
Teeth
TS
Kerf
Description
Price
This item qualifies for FREE SHIPPING in the US on orders over $49
This item qualifies for FREE SHIPPING in the US on orders over $49
This item qualifies for FREE SHIPPING in the US on orders over $49
This item qualifies for FREE SHIPPING in the US on orders over $49
This item qualifies for FREE SHIPPING in the US on orders over $49
This item qualifies for FREE SHIPPING in the US on orders over $49
This item qualifies for FREE SHIPPING in the US on orders over $49
This item qualifies for FREE SHIPPING in the US on orders over $49
This item qualifies for FREE SHIPPING in the US on orders over $49
This item qualifies for FREE SHIPPING in the US on orders over $49