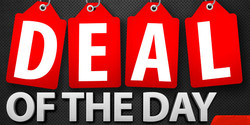 Shop our DEAL OF THE DAY, limited-time sale. Take advantage of extra savings.
Click product detail below.
SPECIAL PROMOTION - FREE GROUND SHIPPING IN THE US

Make a purchase of $49.00 or more and receive FREE GROUND SHIPPING in the US on select products!
List Price: $179.00. Manufactured with more teeth and hi-tech, proprietary tooth design for a quieter cut with even better splinter control. The alternate shear face design is superior for precise cutting of delicate pre-finished crown moulding, picture frame moulding and composite moulding. Use with chop, sliding compound miter saws and radial arm saws.
THREE $5.00 OFF Sharpening Coupons included with purchase of this item.