Deal of The Day! Deal of the Day! Forrest 10"x40 Tooth Thick Kerf WOODWORKER II ATBR for NEAR FLAT BOTTOM & Easy Feed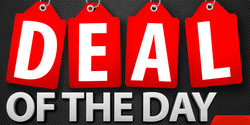 Take advantage of these daily specials!
The Forrest Custom Woodworker II provides a nearly flat bottom cut with a ATBR tooth configuration. It's alternating top beveled teeth with a flat raker every fifth tooth (Left, right, left, right, flat) allows easy feed. The raker tooth sits .0100 below the 20 degree angled points to keep cross cuts crisp with no tear out.
THREE $5.00 OFF Sharpening Coupons included with purchase of this item.